Group Music Classes for Kids – Learn about music and how to play an instrument and sing! Most importantly, our young musicians work cooperatively together, help each other learn, develop listening skills, and follow directions. Students build up self confidence and have fun just being themselves! Join our class and learn through an age-appropriate, low pressure program designed to build a lifelong passion for music.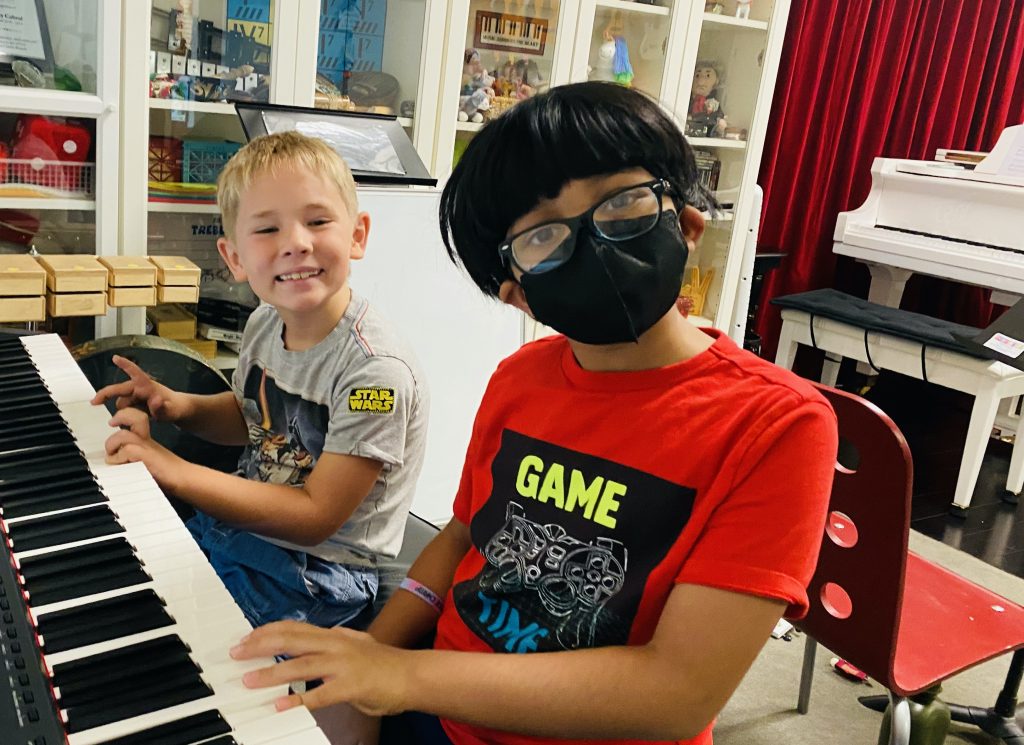 Get Started in Group Music Classes for Kids Now
Please submit the form below and we will contact for more information about our lessons. Include information about who is interested in taking lessons, the type of class you are looking for, and instrument(s) you are inquiring about in the notes section below.
Group Music Classes for Kids Information
In our Group Music Classes for Kids, students participate in fun, age-appropriate musical activities as they learn and develop a life-long love for music making. The course teaches the fundamentals of music and beginning building blocks necessary for successful private lessons and ensemble playing. This includes: Steady Beat & Rhythm Patterns, Pitch Matching & Melody Singing, Moving to Music & Dancing, Musical Concepts & Vocabulary, Instrument Playing, Musical Storytelling, and begin Reading Music.
Course Length & Schedule
The full 8-month course consists of two levels. Each level meets for 16 weeks (4 months) and concludes with an in-class Recital for family and friends. There are no refunds, credits, or makeups for missed classes. Level 1 classes usually begin around September, and February.
Parent Participation
Parents, you will play an important role at home by:
providing a quiet and comfortable place for your child to practice.
giving emotional support by showing interest in your child's learning and progress.
helping your child schedule regular practice times throughout the week.
Materials
Each level of the course has a set of materials to go along with the curriculum. The Materials at each level are required for in class participation and at-home practice.
---
"At Little School of Music, students learn more than just how to play an instrument and read music. They develop important life skills. Students learn discipline, work towards achieving goals, and build their confidence and individual character. Creative music making is the tool we use to inspire and unlock the potential that lives in each of us."
– Mindy Cabral, Owner
Little School of Music Highlights
Read more about what makes Little School of Music unique. Here are some of the school highlights that set us apart.
Shopping Around?
If you are shopping around for music lessons be sure you are comparing apples to apples before making your final decision. There are many different approaches and programs for you to consider and you want to find what fits your needs best. Here is an article to help you know what to look for when shopping around for lessons.
Stop Asking "What Does It Cost?" Get What You Want.
---
Ph 661-222-2239
Txt 661-964-7898 info@LittleSchoolofMusic.com
28306 Constellation Rd. Valencia, CA 91355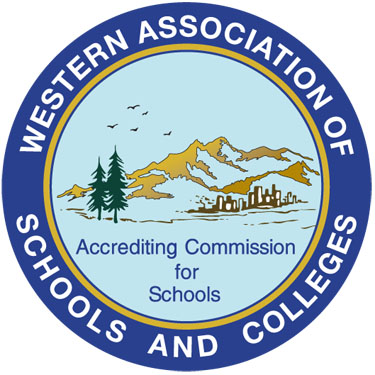 Little School of Music is fully Accredited by the Accrediting Commission for Schools, Western Association of Schools and Colleges.