In 2005 Little School of Music opened it's doors to the Santa Clarita Valley providing quality music education to our community. Initially a school for young children, LSM is now the premier music school in SCV for all ages and levels. Little School of Music specializes in teaching music to all ages from babies and toddlers to teens and adults. Our mission is to provide a fun, age-appropriate, quality music education program to help every student achieve their individual musical goals.
Students at Little School of Music receive a well rounded musical education that incorporates learning proper playing techniques to play an instrument, musical repertoire and songs, how to read music, understanding musical concepts, vocabulary, and symbols (music theory), ear training development, and performance skills. In our emotionally comfortable environment, students have the freedom to love and appreciate music while learning to create and have fun making music for a lifetime of enjoyment.
Variety of Programs
We offer music programs for young children to adults that are specially customized by our teachers to fit the needs, interests, and goals of each individual student and class. These include:
Private Lessons
Small Group Classes
Group Classes
Home School Classes
Music Ensembles
Summer Camps
Special Events / Performances
Little School of Music is a Founding School and the Official Assessment Center in Santa Clarita for The Royal Conservatory of Music Certificate Program

Special Events & Performances



LSM also provides students the opportunity to perform in FREE optional, low-pressure school recitals throughout the year.  Performances are a great way to motivate students, show off what you have learned, and boost confidence! Additional performances, workshops, and special events are scheduled throughout the year.
Our intimate, comfortable performance setting features a white grand piano on a hardwood floor stage with red velvet curtain. Our larger recital room can accommodate up to 100 guests and houses the Music Teachers' Association of California Santa Clarita Valley Branch piano, a beautiful black 7.6′ YAMAHA C7 Concert Grand piano. Come by our location for a complete facility tour!
Convenience
Students and parents can choose from a range of music programs available at the same time. For example, families can save time by scheduling one child in guitar lessons while another child is taking piano lessons. Many students take a music class and lesson on the same day. This provides more time for other activities and less driving time for the family.
Qualified, Caring Instructors
LSM has 18 highly qualified teachers who are university-trained professionals and have various performing, touring, and recording experience. Our teachers are chosen not only for their qualifications, but also for their ability to relate to students and their needs. Instructors with a variety of backgrounds and teaching styles ensures that parents and students can find a good personality fit. Our teachers will customize a curriculum just for you, based on your interests, to teach you the skills you need to achieve your musical goals.
Facilities
Little School of Music is located at 28306 Constellation Rd in Valencia, CA near Copper Hill and New Hall Ranch Rd. Our beautiful 2-story facility has spacious, clean, acoustically treated instructional rooms equipped with learning materials, instruments, regularly tuned grand and upright pianos, and are designed for learning and performing music. Comfortable, quiet waiting areas with viewing windows to instruction rooms are available as you wait. LSM also offers guests FREE internet access, a play area for young children, and a store to browse books, materials, and musical gifts.
Customer Service
Knowledgeable, helpful desk staff is available to assist students during class times. We strive to provide good service and take care of all the "details" of attending lessons so lessons are hassle free and enjoyable.
Schedule a time to come in for a
FREE Consultation & Tour!
Please call 661-222-2239, or complete the online Contact Form.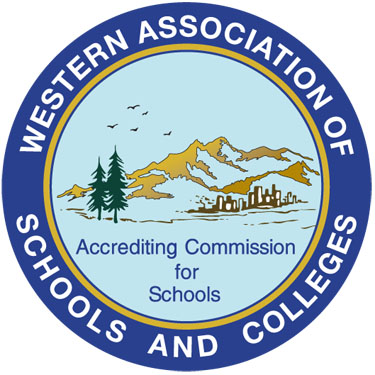 Little School of Music is fully Accredited by the Accrediting Commission for Schools, Western Association of Schools and Colleges.