Instruction Available
Bass, Banjo, Cello, Clarinet, Composition & Songwriting, Drums & Percussion, Flute, Guitar, Mandolin, Music Theory, Piano/Keyboard, Saxophone, Trumpet, Trombone, Tuba, Ukulele, Viola, Violin, Voice, and other instruments upon request. Please call for current available times. 661-222-2239
---

Summer Camps, Classes, & Lessons

Learn to play an instrument this summer! What better time to get started learning to play an instrument when school is out and new activities begin. A variety of summer programs are available for Private Lessons, Semi-Private Lessons, Group Classes, and Mini Camps. For more details on available summer programs, please view our summer programs. MORE INFORMATION
Private Music Lessons (7+yrs)
Private Music Lessons allow students to improve their individual technique, musicality, and to pursue their own individual musical interests. Teachers customize an appropriate curriculum for each individual student to help them accomplish their musical goals. Students will be considered for private lessons if they are mature, able to follow directions, and are ready to follow the practicing commitments set by their teacher. Recreational and Traditional Private Music Lessons are offered year round for all instruments and voice both in-person at our beautiful facility, and online. Schedule your time today!
---
Performance Ensembles (12+yrs)
Be in a Band! If you are looking to play with others, you're in the right place! Our Bands perform throughout the year in the community, at the Valencia Town Center Mall, The Canyon, and at Music Festivals. Recently, we have traveled to Hollywood, Anaheim, and San Francisco to perform at the World Strides Heritage Music Festivals earning Gold Awards (for top ensemble performance, and Maestro Awards (for top individual performances).
Requirements to join: 10+yrs old, minimum 1-year playing experience, audition with the Director. Ask us about the 2021 World Strides Heritage Music Festivals!
---
Music for Little Mozarts Group Class (5-6yrs/Kindergarten)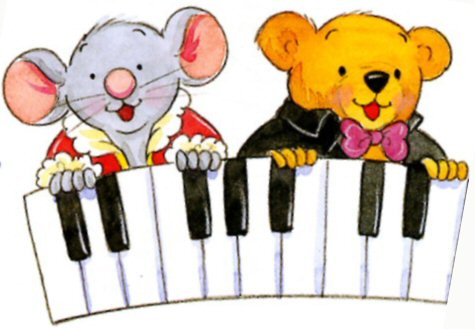 Join Beethoven Bear and Mozart Mouse as we learn to play piano, sing, read music, and develop musical skills and vocabulary in this delightful, imaginative class. Children participate in a variety of fun, age-appropriate musical activities together with parents (or other adult) and music friends as they learn and develop a love for music making. Virtual classes now available online!
NEW LEVEL 1 CLASS – STARTING MONDAY, AUGUST 31st!
---
Music for Young Families (0-5yrs/Preschool)
Sing, dance, play instruments, enjoy musical stories, and have fun learning with friends! This lively, age-appropriate class is the perfect start for young children. Visuals and adorable puppets help make the music come to life! Children develop memory skills and language, timing, rhythm, pitch matching, and other musical abilities and in a nurturing environment with other music friends. Adult participation is required for this class. Class has been postponed until further notice.
---
Homeschool Music Classes & Lessons
Little School is a vendor with: Inspire Charter Schools, iLEAD, SCVi, Gorman Learning Center, Sky Mountain Charter School, Summit Academy, Golden Valley Charter Schools, among others. Homeschool funds may be used at Little School of Music. PO must be received before attending. Please consult with your Homeschool teacher and contact us for more information on available lesson times.
---
Semi-Private Music Lessons (7+yrs)

2-3 students can learn together! Perfect for family members or friends to get started on the same instrument. Additional activities such as duets and age-appropriate music games are incorporated in lessons for more hands on interaction and fun! Develop your technique, musicality, and discover your individual musical interests before moving to private lessons. Recreational and Traditional Semi-Private Music Lessons are offered year round for all instruments and voice both in-person at our beautiful facility, and online. Schedule your time today!
---

Beginning Piano Group Classes (7-10yrs/Early Elementary)
Group Music Classes are a great way to start learning about music! In this comfortable, low-pressure group setting, students will enjoy learning about musical concepts, rhythm, vocabulary, symbols, to read and interpret music, and how to play piano together with friends! Teachers introduce the fundamentals of music and the performance techniques needed to play piano in an age-appropriate, encouraging class environment. Additional activities such as ensemble playing and music games, are incorporated in each class for more hands on interaction. Available Fall 2020
---
Little School of Music Highlights
• In-person and online lessons available.
• Small class sizes and performance ensembles.
• Home of the very popular Music for Little Mozarts Classes (4-6 yrs).
• Private offered for piano, guitar, drums/percussion, ukulele, violin, cello, brass, flute, sax, clarinet, banjo, accordion, voice, and more for children, teens, and adults!
• Professional music instructors with extensive teaching and performance experience. All instructors are finger printed and background checked.
• Royal Conservatory of Music Founding School & Assessment Center.
• School Recitals and performance opportunities offered year-round in our beautiful on-site facility and in the community.
• Fully Accredited by the Accrediting Commission for Schools, Western Association of Schools and Colleges (WASC).
---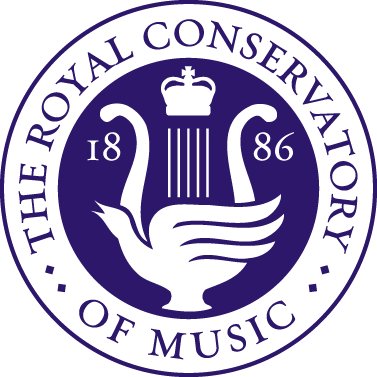 Developing Human Potential
The Royal Conservatory is one of the largest and most respected music education institutions in the world. For more than 130 years, The Royal Conservatory has translated the latest thinking about creativity into inspiring programs benefiting millions of individuals around the world. Our mission – to develop human potential – is based on the conviction that the arts are humanity's greatest means to achieve personal growth and social cohesion.
The Royal Conservatory Music Certificate Program provides a recognized national standard of musical success through an effectively sequenced course of study from beginner to advanced levels (Prep A-Level 10). The Certificate Program inspires excellence through individual student assessments (Practical & Theoretical) and allows students to celebrate accomplishment and track their progress with others across the country. Students participating in the Certificate Program are encouraged to enroll in 45-min or 60-min private lessons. Teachers, students, and parents are welcome attend an Information Meeting. Little School of Music is a Founding School and the official Assessment Center for Santa Clarita.
---
For more information about Little School of Music call:
661-222-2239
or complete the online Contact Form.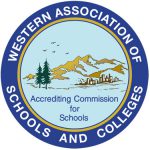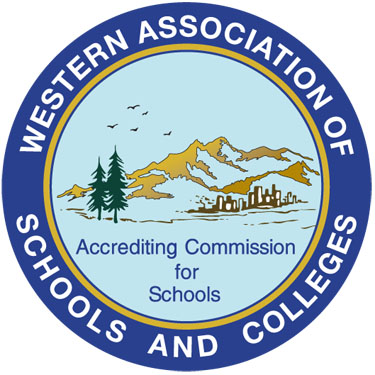 Little School of Music is fully Accredited by the Accrediting Commission for Schools, Western Association of Schools and Colleges.