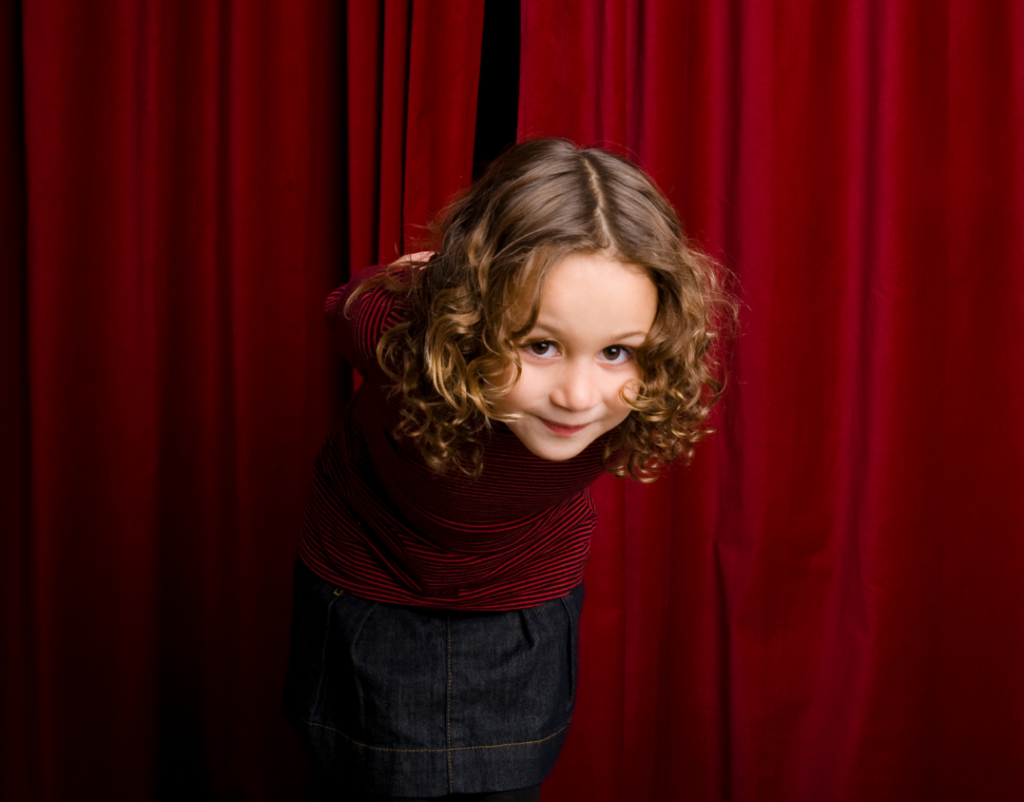 Igniting a Passion for Music While Enriching Communities
Always dreamed of opening a music school? Now you can. Join the Little School of Music family and ignite a passion for music while enriching your community.
Learn about our available franchise opportunities in selected territories, and how to become a Little School of Music franchise owner.
---
Read the Exclusive Interview with Little School of Music's founder Mindy Cabral in FranchiseConnect Magazine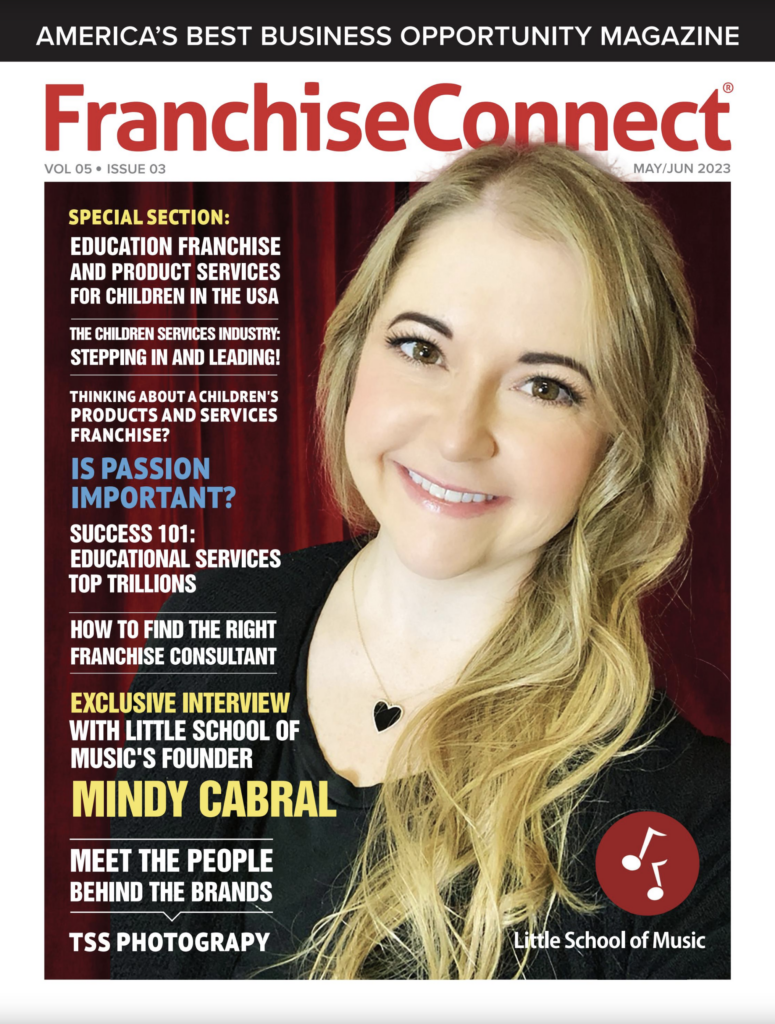 Igniting a passion for music while enriching communities by Sara Jensen p. 22-24
Top 100 Education Franchises p. 38
Music Programs have proven benefits and are growing at increased rates by Lynne Shelton p. 46-49
Company Profile p. 53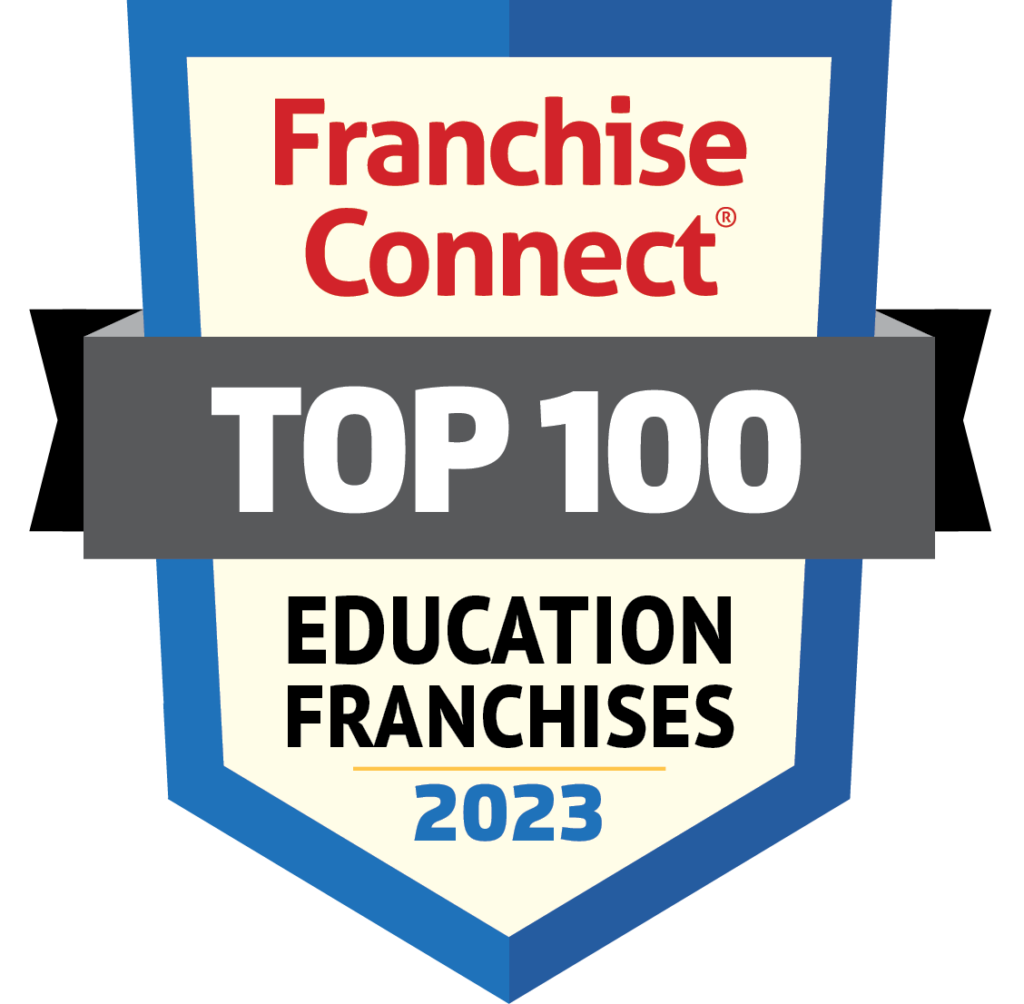 ---
Discover Little School of Music Franchising Opportunities
Introduction
In the dynamic world of music education, a new star is rising on the horizon – Little School of Music is a premier music school franchise that promises to revolutionize the way aspiring musicians learn and grow. With its commitment to nurturing talent, fostering creativity, and providing exceptional instruction, this innovative franchise is set to become the go-to destination for music enthusiasts of all ages and skill levels.
Unparalleled Expertise and Curriculum
At the core of this premier music school is a team of highly accomplished and passionate music instructors. Drawing from their vast experience and expertise, these instructors deliver personalized lessons designed to unlock the full potential of every student. Whether one dreams of mastering a classical instrument, exploring contemporary styles, or diving into music theory, Little School of Music utilizes comprehensive curricula and programs which cater to diverse musical interests and aspirations.
State-of-the-Art Facilities
Recognizing the importance of an inspiring learning environment, Little School of Music spares no effort in creating state-of-the-art facilities that encourage creativity and facilitate musical growth. Equipped with cutting-edge technology and sound-treated studios, each location provides an immersive and distraction-free experience for students. From individual practice rooms to ensemble spaces, these facilities cater to the needs of both solo performers and collaborative musicians.
Diverse Programs for All Ages
One of the defining features of Little School of Music is its commitment to inclusivity and accessibility. Recognizing that music knows no age limits, it offers a diverse range of programs tailored to different age groups. From early childhood music classes that foster a love for music to adult programs that cater to those pursuing lifelong passions, Little School of Music strives to create a vibrant and supportive musical community for everyone.
Performance Opportunities and Mentorship
A crucial aspect of musical growth is the opportunity to perform and share one's talent with others. Little School of Music organizes regular recitals, concerts, and community events, providing students with valuable performance opportunities and the chance to showcase their skills. Moreover, through mentorship programs and collaborations with established artists, Little School of Music creates pathways for students to receive guidance from music professionals, empowering them to reach their fullest potential.
Expanding to New Communities
With its proven success and commitment to excellence, this premier music school franchise, Little School of Music, is now expanding its impact to new locations bringing its transformative music education to aspiring musicians across the country. Little School of Music aims to enrich communities, ignite musical passions, and create lasting connections through the power of music.
Conclusion
In the realm of music education, the arrival of a premier music school franchise signifies a new era of excellence, innovation, and limitless musical possibilities. With its exceptional instructors, state-of-the-art facilities, diverse programs, and commitment to nurturing talent, Little School of Music is poised to shape the future of music education. As it expands to new communities, it will continue to inspire, educate, and empower a new generation of musicians, ensuring that the universal language of music thrives for years to come.
---
Franchise Inquiry Form
The franchising information contained in this website is not intended as an offer to sell a franchise or the solicitation of an offer to buy a franchise. The following states and provinces regulate the offer and sale of franchises and/or business opportunities: Alabama, California, Connecticut, Florida, Georgia, Hawaii, Illinois, Indiana, Iowa, Kentucky, Louisiana, Maine, Maryland, Michigan, Minnesota, Nebraska, New Hampshire, New York, North Carolina, North Dakota, Ohio, Oklahoma, Oregon, Rhode Island, South Carolina, South Dakota, Texas, Utah, Virginia, Washington, and Wisconsin, in the United States, and the provinces of Alberta, Ontario, New Brunswick, and Prince Edward Island in Canada. If you are a resident of one of these states or provinces, we will not offer or sell you a franchise unless and until we have complied with the applicable presale registration and disclosure requirements in your state or province.