Do you shop around and ask about the cost before you know anything about the product or service? If you do, you're not alone. Usually we have an idea of what we are looking for, but aren't sure of what questions to ask to get the conversation started for more information. People usually default to asking "How much does it cost?" Well, that should actually be the last question you ask.
Why first asking "How much does it cost?" is not the best approach to shop around.
If a child asks you how much a house or a car costs without knowing anything else, you would probably reply to them, "Well, it depends." This is because you don't know enough about the house (such as the age, size, and location) to determine what the value might be.
Music lessons are in the same situation when people ask about how much it costs. You might be thinking, "But it either costs this much or it doesn't…" Right? Well, not exactly. Just like how there are variables to consider based on the state, neighborhood, crime rate, square footage, total bedrooms and bathrooms, how long the house has been on the market, there are also variables to consider with products or service.
Here are some additional examples
There are very few instances where the same product or service costs the same to everyone all the time. Consider the cost of coffee. The gas station down the street sells a small black coffee for 99¢. Starbucks around the corner sells a small (tall) black coffee for $2.65. Think about the differences in the brand name, store environment, quality of the coffee, and customer service.
Purchasing a white t-shirt is another simple example. I searched prices online and found a range from $1.55 to $22 per shirt! Some companies may include free shipping while others may not. There are long sleeve shirts and short sleeve shirts. Shirts are made from different types and qualities of fabrics, plus sizes vary from children to adults.
One more example I just experience myself. The furnace at my house went out and I needed to get it replaced because it was freezing! I got 3 bids for the same job, remove the old one and install a new one that was up to code. One bid was for $4,200, another was $2,000, and the final bid was for $6,000.
What's the difference? The first bid I received came from someone traveling about 20 miles away and marked up the cost of the materials. The second bid was from someone new to the business and didn't have a lot of experience. The third bid was from a more experienced commercial contractor who didn't have a lot of time for a small job.
Finding the music lessons you want
Now let's consider music lessons. Instead of asking how much lessons cost when you first inquire, think about the value of what you are paying for so you can really compare apples to apples. Here are some considerations:
What kind of learning environment are the lessons held?
Are you learning on Youtube with no personal help?
Are the lessons in someone's home, or your own home, with potential distractions?
Do the lessons take place at music store that may try to up sell you instruments and other equipment?
Are the lessons through a certified music school that specializes in music education?
What are the teacher's qualifications?
Is the teacher a high school student with very little experience?
Are they a recent college graduate just starting out their career?
Maybe the "teacher" is a performing musician with little teaching experience (if any) trying to make a few extra bucks on the side?
Is the teacher a qualified professional music teacher with a College Music Degree and years of teaching experience?
What will the student learn in their lessons and how?
Will you learn to play one song at a time by watching the teacher and copying them?
Are basic chord charts/TAB taught to play simple songs by fingering charts?
Are the lessons following a standardized one size fits all kind of program?
Will you be in a cohesive program, custom tailored to fit your learning style and musical interests.
Will you develop well-rounded musicianship skills such as: reading music, ear training, technique, theory, and performance pieces to get the full benefits of music?
Are there other programs available besides just taking private lessons?
Will there be performance opportunities? Where and how often?
Are music theory and studio classes available?
What instruments are offered to learn incase you decide to change?
Can students participate in performance groups and bands?
What evaluation programs, certificate programs, and music festivals are available for students?
What are the reviews from other people?
Did a friend refer you?
Maybe you saw an ad online with testimonials?
Did you do a Google search?
Have you read testimonials or seen stories from other sources such as Facebook, Instagram, or other websites?
What kind of programs are available for students at different ages and levels?
Are the available programs only for a limited age or level?
What kinds of programs are offered for young children and beginners to learn the fundamentals and build up their skills through a sequential program?
What short term and long term programs are available?
Are programs available for college prep students?
What kind of awards and recognition programs are available?
Do students just take lessons or do teachers plan and set goals with students?
Are student achievements and milestones awarded?
Are there set levels so you know how students are progressing and what they are learning as they continue through lessons?
Do you have support?
Are the teachers (and staff) responsive and helpful answering questions?
Do you have the necessary guidance to feel comfortable with knowing what to expect and what to practice?
Is the personality, pace of the lessons, and teaching style of the teacher a good fit for the student?
Will you have assistance with finding alternate options if you want to change teachers or instruments?
What does this all mean?
When you start shopping around, keep in mind there are more factors that determine cost besides what you have budgeted for, or what you are comfortable spending. Service based businesses, such as taking music lessons, can have varying prices depending on the qualifications of the teacher and the type of learning experience you want.
Why is there such a wide price gap for the same service?
On the outside, different places of similar businesses may appear to be offering the same service, but the truth is they are not the same. For example, McDonalds and the Habit both sell burgers but they are very different from the ingredients and portion size to how they are made.
Likewise, music lessons offered by different businesses may appear to be the same thing – teaching students to play an instrument, but that is not the case. Little School of Music student, Sophie, is proudly showing the trophies she was awarded for her achievements in the photo below at the school.
Look at the next photo of one of the many overflowing boxes of mailers sent to Little School of Music students during the pandemic to help give them support, and congratulate them on their individual accomplishments and online performances.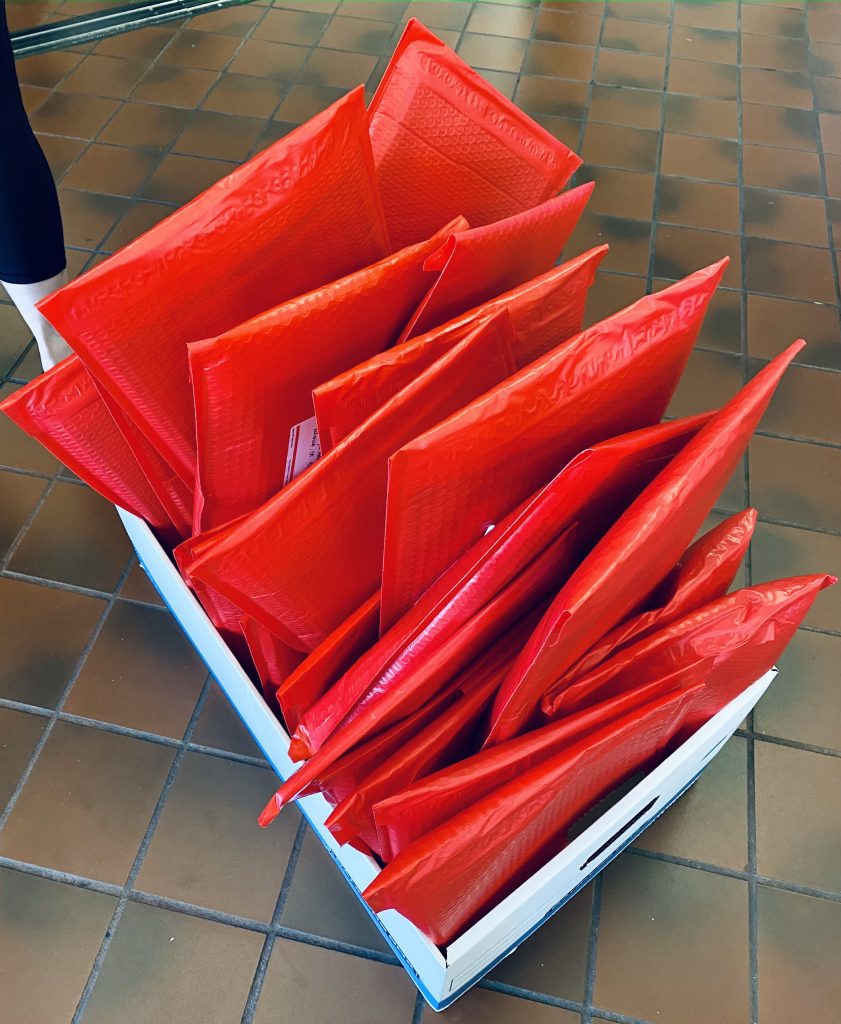 One more example below shows a clip from a music video made by a Little School of Music student and her teacher at a lesson. They used various instruments and fun backgrounds to enhance her music and make the experience fun!
Is she adorable or what? These examples show why asking "How much does it cost?" is not a very good way to shop because the price doesn't tell you anything about the value of what you are going to get.
Don't default to price, ask these questions instead
What makes them different? If a lower price is the answer, then you know the real answer is they aren't offering anything unique.
Why are they in business? This is an important question that can catch people off guard. This is purpose of the business. Many people don't think past making money. The teachers and staff at Little School of Music talk about who we serve, how we serve them, and what the bigger purpose is everyday.
At Little School of Music, students learn more than just how to play an instrument and read music. They develop important life skills, learn discipline, work towards achieving goals, and build their confidence and individual character. Creative music making is the tool we use to inspire and unlock the potential that lives in each of us.
Shop based on value to find what you really want
I hope you've picked up on some new ways to get the information you need, and maybe didn't know you needed. These tips will help you find what you are looking for so you make the right choice with confidence.
Consider the questions above, and remember price isn't everything. It doesn't tell the whole story. You get what you pay for so understanding the real value is the place to start when shopping around.