Get Started in Music for Little Mozarts Class!
Please submit the form below and we will contact you with more information about our Music for Little Mozarts Class. Include information about who is interested in the class, and if you have any prior music experience in the notes section below.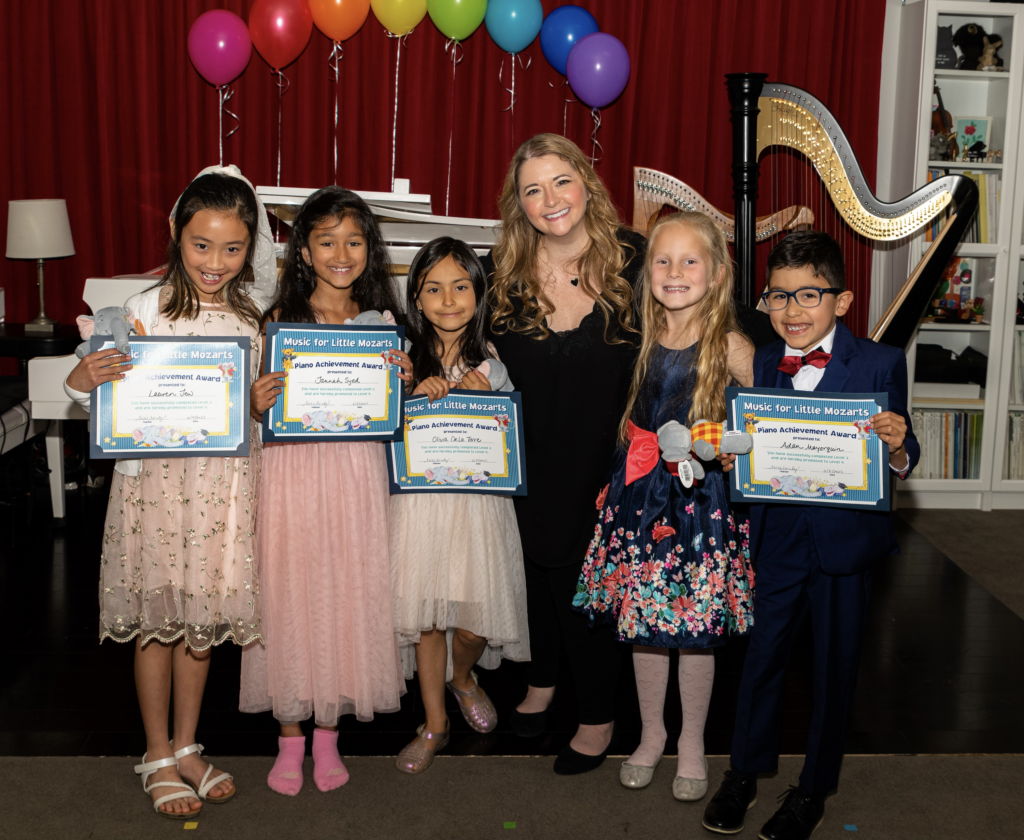 Music for Little Mozarts Class – Learn about music and how to play piano! Join the adventures of Beethoven Bear, Mozart Mouse, and our music friends as we learn through an age-appropriate, low pressure program designed to build a lifelong passion for music.
---
Music for Little Mozarts Information
In the Music for Little Mozarts Group Class, children (5-6 yrs old) participate in fun, age-appropriate musical activities as they learn and develop a life-long love for music making. The course teaches the fundamentals of music and beginning building blocks necessary for successful private lessons and ensemble playing. This includes: Steady Beat & Rhythm Patterns, Pitch Matching & Melody Singing, Moving to Music & Dancing, Musical Concepts & Vocabulary, Instrument Playing (including piano, ukulele, recorder, and percussion), Musical Storytelling, and begin Reading Music.
Course Length & Schedule
The full 2-year Music for Little Mozarts Course consists of four levels that each meet for 4-5 months. Each level concludes with an in-class Promotion Recital for family and friends. There are no refunds, credits, or makeups for missed classes. Level 1 classes usually begin around February and September.
Parent Participation
Parents, you will join the class as well to provide emotional support, assistance with materials and directions, and to help with practicing at home. No musical background necessary because you will be learning right along with your child in the class. Most importantly, you will spend quality time together in a nurturing environment with other music friends in our Music for Little Mozarts Group Class.
Materials Kit
Each level of the Music for Little Mozarts Course has a set of materials to go along with the curriculum. The Materials kits at each level are required for in class participation and at-home practice.