It's Back to School 2020 style! Summer has literally ZOOMed past, and school is reZOOMing again soon! You are probably busy getting settled in for distance learning. With limited activities available, you may want to consider signing up for music lessons at Little School of Music!
We're coming Back to School 2020 by continuing to offer both in-person and online music lessons for all ages, levels, and instruments. New online music courses will also be available this fall! More details coming soon. If you are interested in attending music lessons in-person, please follow the procedures from the Facility Walk-Through Video.
Before You Arrive
Before you arrive, be sure you have the following:
Music Books
Pencil
Instrument (tuned ahead of time)
Accessories (Rosin, Headphones, Valve Oil, Guitar Strap and Cables, etc.)
Face Mask

Use the Bathroom at HOME before coming to Little School of Music. When you first arrive at Little School of Music, you'll see our signs out front reminding everyone they should be healthy and have a face mask before entering. Parents should walk up with their children and wait on a red music dot for assistance by the front desk staff. The red music dots are on the floor throughout the building marking 6 feet intervals.
Be Healthy!
Front desk staff will meet you outside and ask parents a series of health questions about their child(ren). If everything is okay, parents may return to their car and students will be escorted to the hand washing station before proceeding to their lesson. While in the building, please maintain 6-feet social distancing by following the red music dots on the floor. Be sure to keep your face mask on while inside too.
Wash Your Hands
Wash your hands for at least 20 seconds. Automatic soap dispensers are available in each bathroom. After washing their hands, students may proceed directly to their lesson room. Each lesson room has a designated waiting area just outside marked with the little red music dots. This will help maintain 6-fee distancing while we wait.
Social Distancing
Plexiglass room dividers have been installed allowing for more shielded separation in the lesson room between the teacher and the student. Students should remain seated in the designated waiting area until the teacher comes to get them. This will minimize the number of people touching door handles.
Hand Sanitizer and Wipes
Teachers have been provided with hand sanitizer and disinfecting alcohol wipes. These will be used to wipe surfaces including tabletops, equipment, instruments, and piano keys between lessons.
Face Masks
Face masks are required during in-person lessons, however for voice, wind, and brass lessons this is not possible. These lesson rooms have wall mirrors installed so students can face away from their teacher and still see them while they're playing.
Lesson Recordings
In-person and online lessons are recorded. If you'd like to check these recordings out, let your teacher know and they'll send you a link. The recordings are confidential and are only shared with students and parents for the purpose of reviewing the lesson material. If you'd like to use these recording for any other purpose, you do need written consent from Little School of Music.
Wash Your Hands… Again!
When students are finished with their lesson, they will need to return downstairs to the hand washing station so they can wash their hands one more time before leaving the building. Do you remember how long you should wash your hands? (20 seconds!)
We hope this helps give you a sneak peek as to what you can expect when you come to Little School of Music. Many precautions have been taken to provide the safest environment for everyone.
Come in. Login. We're ready. Welcome Back to School 2020!
We look forward to seeing you soon!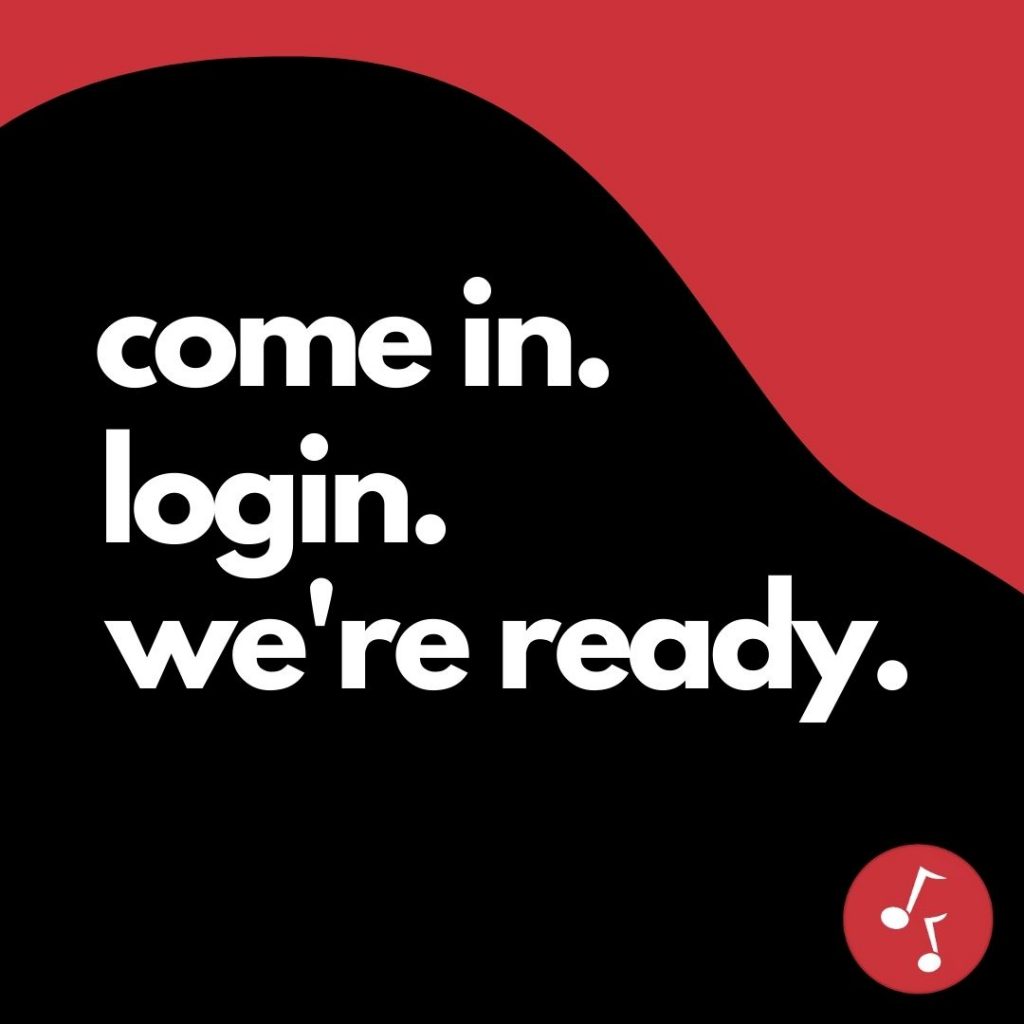 For more information about the school procedures and online lessons, please CONTACT US.
---
CDC: Get the Facts about Corona Virus – https://www.cdc.gov/coronavirus/2019-ncov/index.html