Studio Class at Little School of Music
August 3, 2022 from 5:15pm-6:30pm
Location: Little School of Music
with Special Guest Presenter K.O. Skinsnes, President of Stomvi USA
---
Come learn about how your ears work, how we hear sound, and what you can do to protect your hearing. We'll talk about frequencies, decibels, types of tones created and what is healthy for our ears over time. Don't worry, we aren't going to tell you not to listen to loud music, but you may end up thinking twice about the choices you make when it comes to your hearing health.
Guest Presenter, K.O. Skinsnes is a trumpet player, instrument designer, and President of Stomvi USA.
This is a FREE SESSION for all Little School of Music families to attend. Bring a friend too!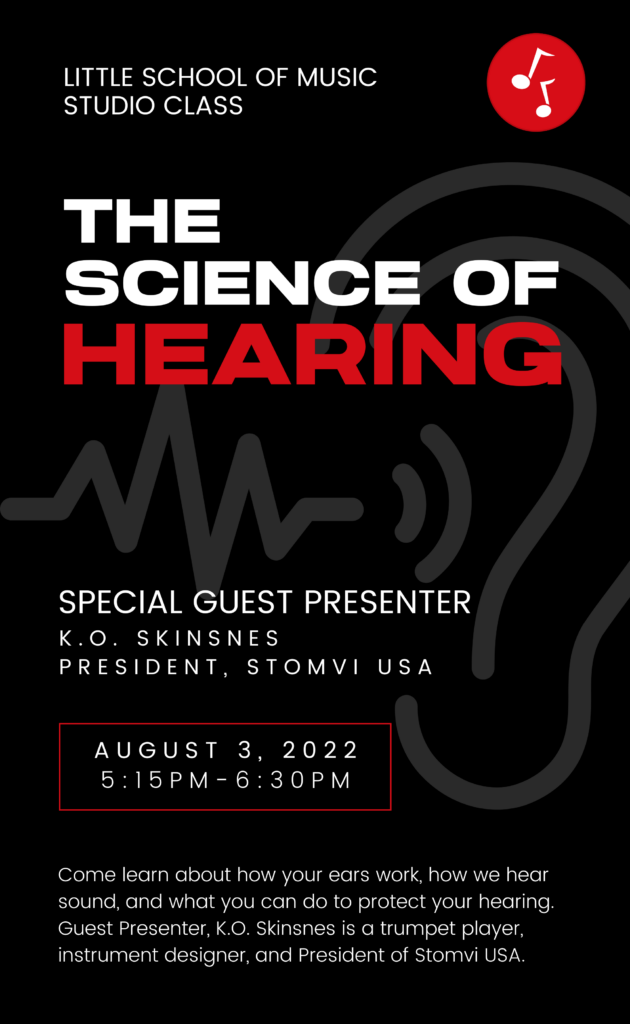 ---
Signup Here for The Science of Hearing
This form is currently closed for submissions.