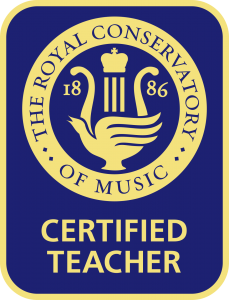 Mindy Cabral is originally from Thousand Oaks, CA. During her time in High School, she held the Principal Trumpet Chair for 3 years (Wind Ensemble and Jazz Band, under Director Bill Hoehne), was Assistant Drum Major and Drum Major (competitive for 6 years in L-Pattern and conducting, State Champion), was Principal Trumpet for the Conejo Valley Youth Orchestra, under Carol Alexander, Co-Principal for the Glendale Youth Orchestra, under Christopher Fazzi, The Gold Coast Wind Ensemble, under Clinton Dawley, and was a member of the Lane 29 Orchestra (Big Band), under Mike Gangemi. She also sang as an alto in the Girls Glee and Madrigal Singers under Director Mike Reiser, and was Patty in the production of You're a Goodman Charlie Brown. Mindy was also leader in student organized music groups including a Brass Quintet and ska band, Skavant. She attended summer programs such as USA Drum Major Camp, Dave Kuntz's Leadership Camp, Idyllwild Arts Academy (Jazz Studies), and the Boston University Tanglewood Institute in Lenox, MA (Chamber Music and Orchestra). Private instructors: Craig Hara (Santa Monica Symphony, commercial freelance musician), Boyde Hood (Los Angeles Philharmonic), and Bobby Shew (jazz soloist).
Mindy participated in the Rose Parade Honor Band (1 year) and the Rose Parade Queen's Court Herald Trumpets (3 years), Conejo Valley District Honor Bands, SCSBOA Honor Bands, All-State Honor Bands, the Young Musicians Foundation Brass Quintet Directed by Jeff Reynolds (Los Angeles Philharmonic), and was the recipient of the prestigious John Philip Sousa Award. At the age of 16, Mindy was selected as a Discovery Artist with the New West Symphony and performed as a guest soloist. She marched with the Blue Devils Drum and Bugle Corps. for a partial season, but decided to spend her summer preparing for college.
As a senior in high school, Mindy was one of two Trumpet Players accepted to attended The Juilliard School in New York. While in New York, she performed in the Juilliard Symphony, Brass Quintet, and Madrigal Singers, studying privately under Raymond Mase (Principal Trumpet of the New York Ballet). She also attended the Lake Placid Institute in New York studying under Edward Carol, Mark Gould, James Thompson, and John Wallace. Under merit scholarship, Mindy returned to Los Angeles to attend the University of Southern California Thornton School of Music (USC), earning a degree in Trumpet Performance (studied under Boyde Hood and Bobby Shew). During her time at USC, she was member of the USC Symphony, Wind Ensemble, Brass Quintet, Concert Jazz Band, Studio JazzBand, Trumpet Ensemble, Repertoire Orchestra, Film Scoring Recording Orchestra, and performed for many student recitals, composition world premiers, and recording sessions. While at USC, Mindy performed two solo recitals. "Sounds of Latin America" featured trumpet and flugelhorn with guitar, (traditionally flute and guitar), as well a latin jazz band. Her senior recital,"Iridescence" was held at Smothers Theater in Malibu, CA,  and featured mixed trumpets and genres, as well as the music of Bjork with rhythm section and full orchestra (music transcribed and arranged by Mindy). Mindy also attended the International Modeling and Talent Association (IMTA) Convention in Los Angeles, where she performed in the final Talent Showcase Round winning 2nd place in the Singing Division (thousands of applicants).
Mindy has performed and toured the United States and overseas with professional artists and groups including: Michael Bolton, Kanye West, The Four Tops, The Temptations, the American Youth Symphony, Debut Orchestra, Michael Andrew's Swingerhead Atomic Big Band, Latin Fusion, among many others. She has performed on stage from Carnegie Hall in New York, to the Walt Disney Concert Hall in Los Angeles. In addition to live performance, she has recorded for David Hughs "Foreign Shores", Brian King "The Godfather Works", Bear McCreary "Band Camp", Michael Andrew "Swingerhead", among other albums and independent films. Mindy also had the honor of performing The National Anthem for the Change of Command in San Diego, CA for US Navy Captain John Sentz.
Mindy has taught music classes and private trumpet and drum major lessons throughout Southern California including: ACE Music Store (private instructor), West Middle School (jazz director), The Cross Roads School (Jr High Music), Junior Music Academy (group music classes at 3 locations), Bouquet Canyon Elementary (trumpet class), North Park Elementary (trumpet class), Conejo Valley Summer Music Camp (trumpet sectionals and small ensembles), and her own private trumpet studio in the Conejo Valley and Santa Clarita Valley. Currently, Mindy is the TK-5th Grade Music Teacher at Our Lady of Perpetual Help Catholic School in Santa Clarita, and provides the online independent study courses for introductory general music classes TK-6th Grade for Northlake Hills Elementary School in Castaic, CA.
Mindy is certified in early childhood music education by Lynn Kleiner's Music Rhapsody Teacher Training Course, and has completed Orff Schulwerk Levels I, II, III from the University of Nevada Las Vegas (UNLV) and the Orff Schulwerk Masters Level from Memphis University (MU) under Jos Wuytack (protege of Carl Orff).
In 2005, Mindy opened Little School of Music, in Santa Clarita, CA. The school has grown to serve thousands of music students of all ages, levels, and instruments, and is now the premier music school in Santa Clarita. Little School of Music is a founding school and the official assessment center for the Royal Conservatory of Music Certificate Program and is fully Accredited by the Accrediting Commission for Schools, Western Association of Schools and Colleges (WASC).
Mindy has shared her passion and love of music through teaching private lessons and group classes from babies to adults for 20 years. In that time she has written custom curriculum and lessons for the Music for Babies and Toddlers, Music for Little Kids, and Music for Little Mozarts classes offered exclusively at Little School of Music. The Royal Conservatory Certificate Program (Music Development Program) is included in her private piano and trumpet studio.
Mindy's students have been recognized by The Royal Conservatory Music Certificate Program for earning top scores (above 90/100) in the State of California and have participated in the California Festival of Excellence Honors Recitals held in Northern California, at the CAPMT Convention in Los Angeles, and at the University of Southern California. Her students have also earned the Royal Conservatory Regional Gold Medals for achieving the highest assessment scores in the West Region, and National Gold Medals for achieving the highest assessment scores in the US. Her students have participated in the American Federation of Music Clubs Festival and have been awarded with the Superior Gold Cup. Many of Mindy's private students have been accepted to District Honor Bands, State Honor Bands, All State Honor Bands, and have continued to study music in college.
Other professional highlights include: Musical dramaturg for the Minimalist Jukebox: Toyota Symphonies for Youth: Finding Patterns in Music with The LA Philharmonic at Walt Disney Concert Hall, Professional Development creator and facilitator for the Los Angeles Philharmonic Toyota Symphonies for Youth Activities Team, YOLA Neighborhood Project 2016 "French Impressionist Music" Research, Development and Curriculum Co-Writer, and Toyota Symphonies For Youth Concert Program Booklet Activities 2014-2017.
Professional memberships and service include: Musicians Local 47, American Orff Schulwerk Association, Music Teachers National Association, California Association of Private Music Teachers, Royal Conservatory of Music Certified Music Teacher, and the Music Teachers' Association of California (MTAC). Mindy served as Branch President of the MTAC Santa Clarita Valley Branch Board for 4 years (2010-2014) and as Branch Director for 3 years (2014-2017). Mindy has served on the Music Teachers' Association of California (MTAC) State Board of Directors as 1st Director (2017-2019), 2nd Vice President (2019-2021), and also the MTAC Convention Program Chair (2019, 2020, 2021). She has served on the Santa Clarita Valley Youth Orchestra Board (SCVYO) as Treasurer, and is the Santa Clarita Center Representative for the Royal Conservatory Certificate Program.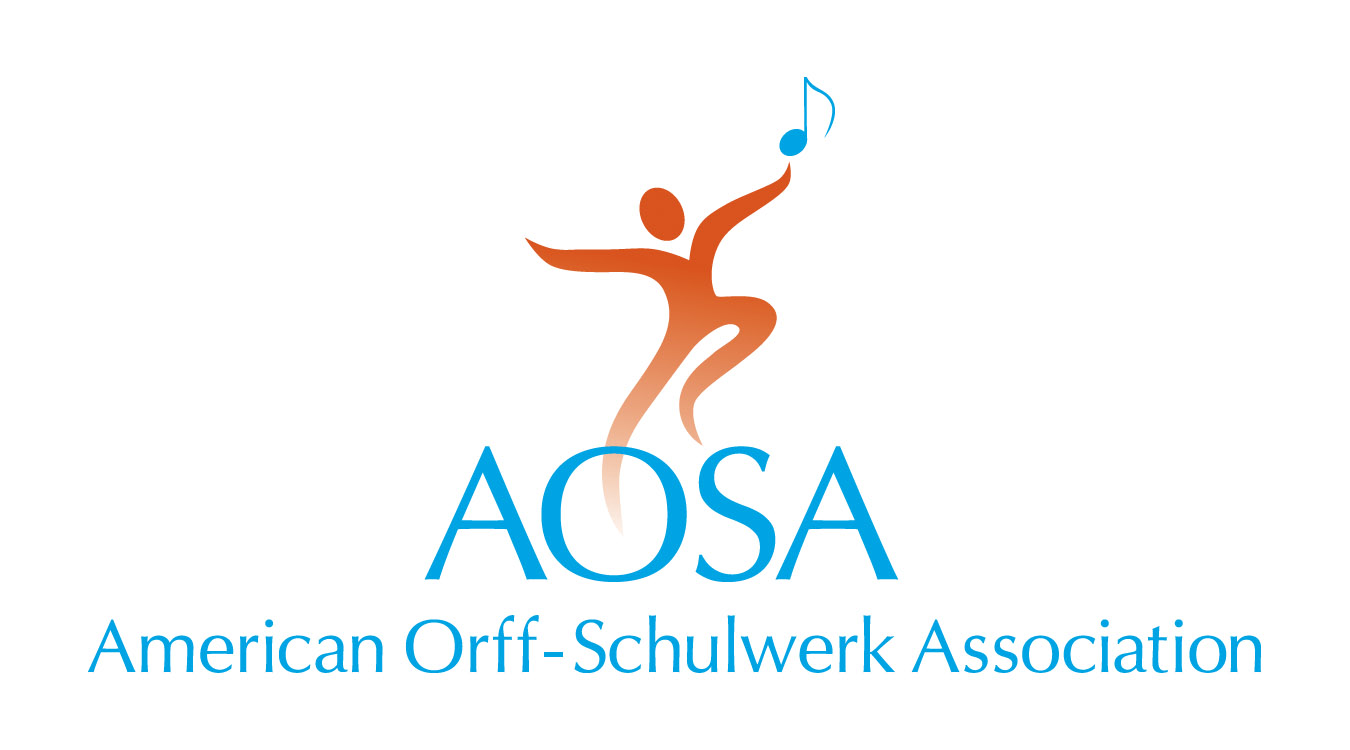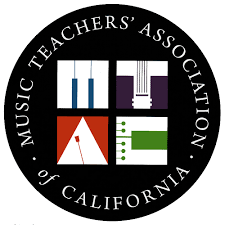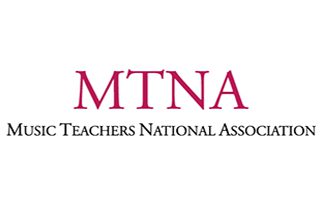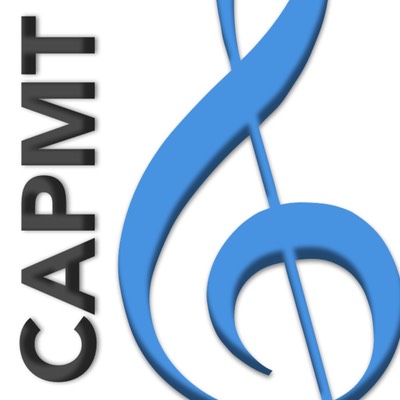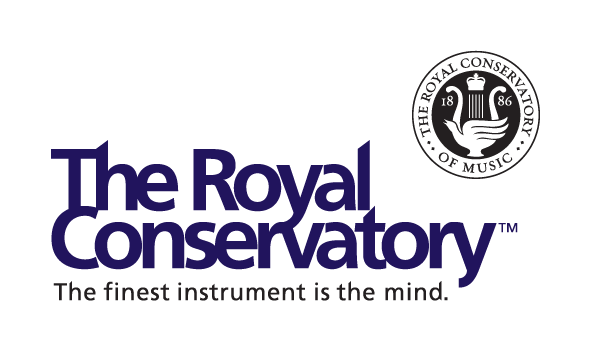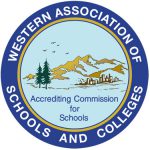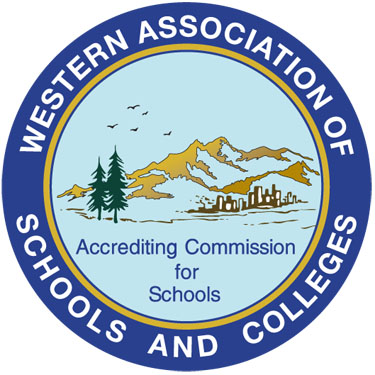 Little School of Music is fully Accredited by the Accrediting Commission for Schools, Western Association of Schools and Colleges.