Piano Teachers! We hope you can join us for a revitalizing and informative Alfred Music Piano Teacher Workshop.
You will learn how to:
• Introduce pieces in a way to establish effective practice skills.
• Develop effective solutions for common teaching problems.
• Plan repertoire for your students with a fast-paced review of new music.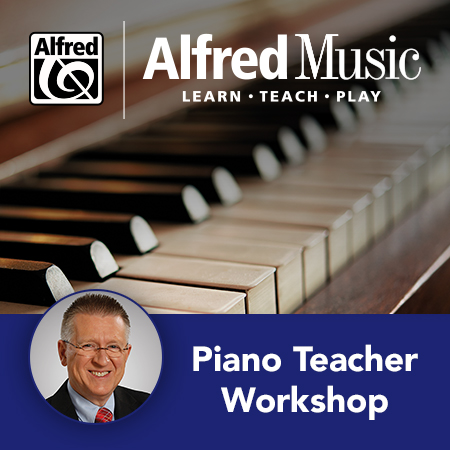 Clinician: Dr. E.L. Lancaster
Date: July 30, 2018
Time: 9:00am-Noon
Location: Little School of Music
28306 Constellation Rd.
Valencia, CA 91355
At this workshop, Dr. Lancaster will present new resources and innovative teaching strategies to help you and your students stay motivated & enthusiastic.
To attend, please RSVP online at: www.alfred.com/workshopRSVP
Please tell your friends about this special event!